Creative director and color enthusiast Amy Tangerine calls on the architect Dan Brown of DBAs to bring out the best in her mid-century modern home while taking it to the next level for modern times. Located in the Baldwin Hills neighborhood of Los Angeles, the home has an immediate charm with its restored terrazzo floors and wooden features. While many surfaces are white, Amy's personality shines through in the colorful accents, perfectly complementing the quirky details.
The living room is open with straight passage to the outside. An original L-shaped wooden bookcase separates the space from the dining room and the kitchen while creating a cozy reading corner.
The fireplace is redone with smooth plaster for a more minimalist feel. The wet bar got an overhaul with pale pink and white Concrete Collaborative tiles designed by Sarah Sherman Samuel, and a terrazzo countertop with large aggregate, also from Concrete Collaborative.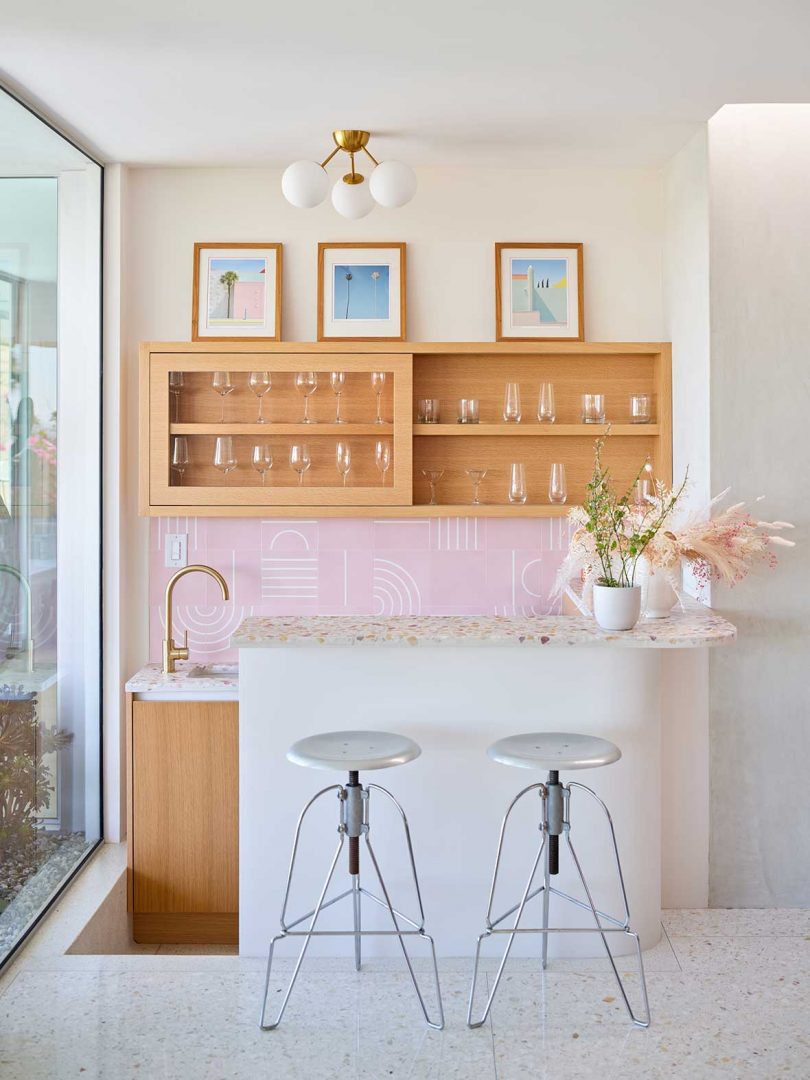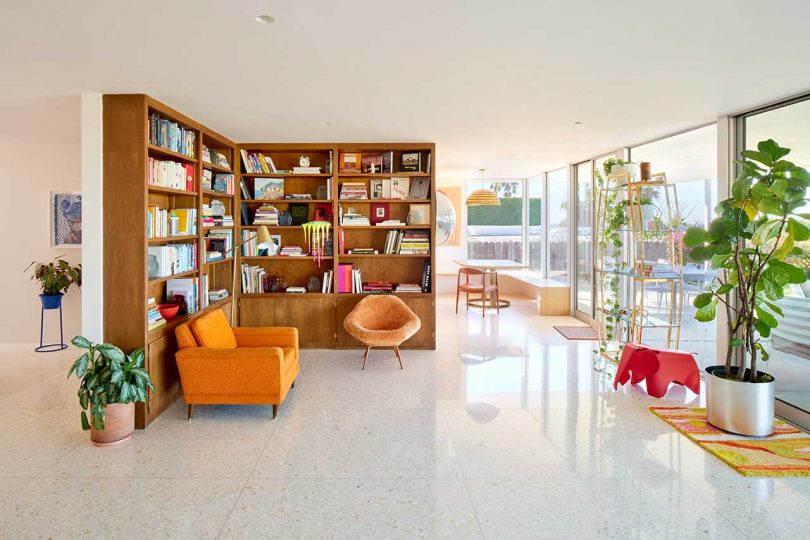 The minimalist kitchen features vertical grain wood cabinets and hidden appliances for a clean look. A central skylight is placed above the island allowing a steady stream of natural light to filter through.
Two inner courtyards bring light and nature to the central part of the house. In a hallway in one of the courtyards, there is a vibrant custom rug made by artist Shelby Drabman.
The whimsical family room looks cozy while still being Instagram worthy. The bold rug elevates the room while the gold sectional sofa grounds it. Sliding glass doors connect the room to the back garden.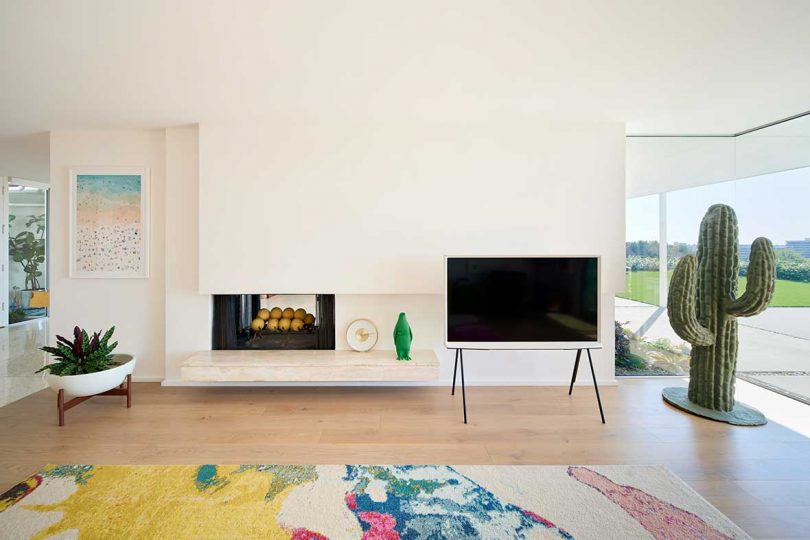 To top it off, the double front doors appear in an appropriately selected tangerine color.
Photos by Brandon Shigeta.