brenac & gonzalez & associates redesigns the 1983 cafeteria in France
brenac & gonzalez & associates (BGA) rethought a shared company cafeteria built by architect and designer Marc held in 1983 as part of the old IBM office complex pompignane, in a small crown of Montpellier, France. the site, which now houses around ten office buildings scattered around this Mediterranean landscape of 28 hectares, was acquired by the company covivio in 2004 and 2007 with the aim of attracting new technology companies and promote the 'silicone valley' of Montpellier. The intervention of BGA in the existing cafeteria has two main components: the rehabilitation of the beautiful heritage on the site, which includes the preservation and restoration of key architectural elements; and the extension of the program with a new building.
all images © Sergio grazia unless otherwise stated
header image © stefan tuchila
EXTENDING EXISTING CONSTRUCTION WHILE PRESERVING HERITAGE
brenac & gonzalez & associates was commissioned to redesign the 1983 building by marc held, whose architecture was heavily influenced by Gallo-Roman villas. the existing construction is organized around two interior patios, the principal being surrounded by a portico of wooden columns and surrounded by walls made up of alternating layers of stone blocks and cobblestones. BGA has preserved the architectural heritage of the site, including the cantilevered frames, Roman tiled roofs, composite perimeter walls, columns, wood carpentry, sandstone paved floor and raw concrete of the original interior structure. Large interstices have also been dug in the peripheral wall to further open up the "bastide" onto the magnificent landscape of the surrounding campus. meanwhile, a hollow dug in part of the central courtyard brings light to the ground floor.
the demolition of the old kitchens, in exposed concrete blocks, made it possible to an extension of the program. BGA built the new volume with a similar system of patios and placed inside a business center, amphitheater, collaborative workspace, offices for local start-ups and fitness and well-being areas. an 'agora' – a sunny and linear area – serves as a link between the existing building and the new building, bringing together the different programs. the new building is topped by a series of open-air theaters and green terraces, connected by various ramps. scents of pine, lavender, fig trees and jasmine envelop users in a relaxing atmosphere, bringing them closer to the wider landscape of the region.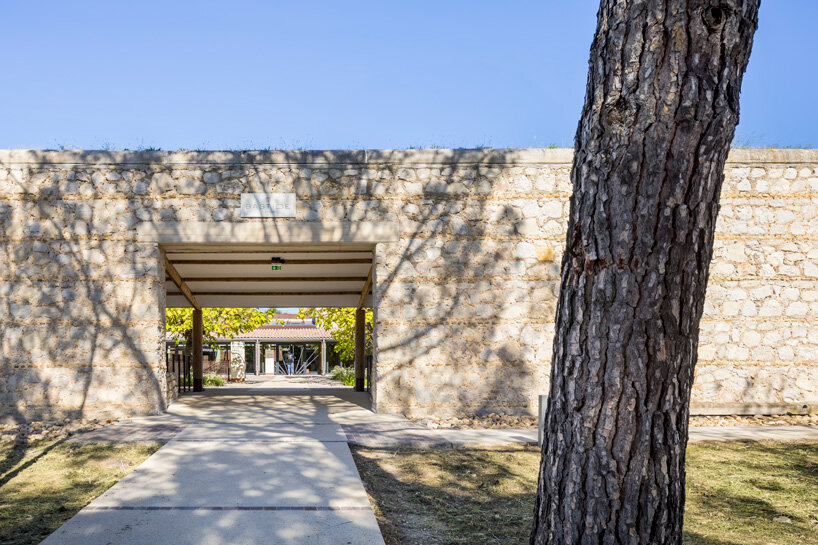 the existing construction is organized around two interior patios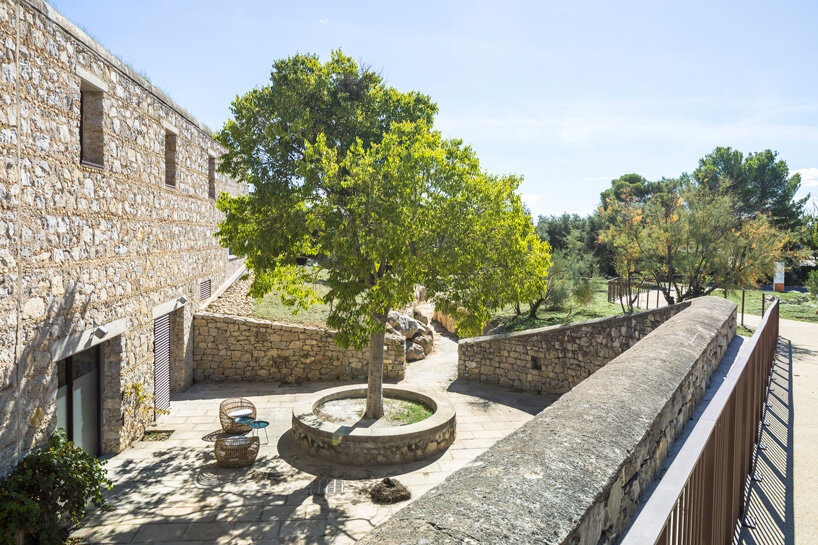 outdoor terrace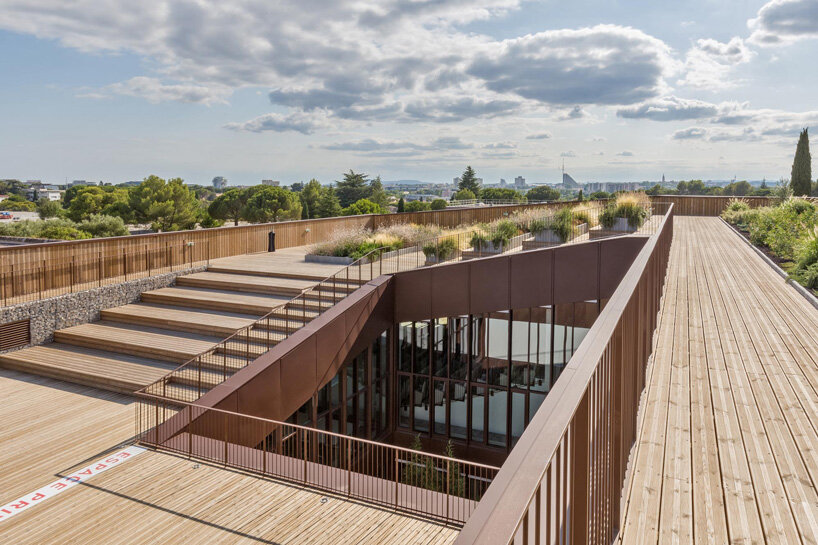 image © vincent boutin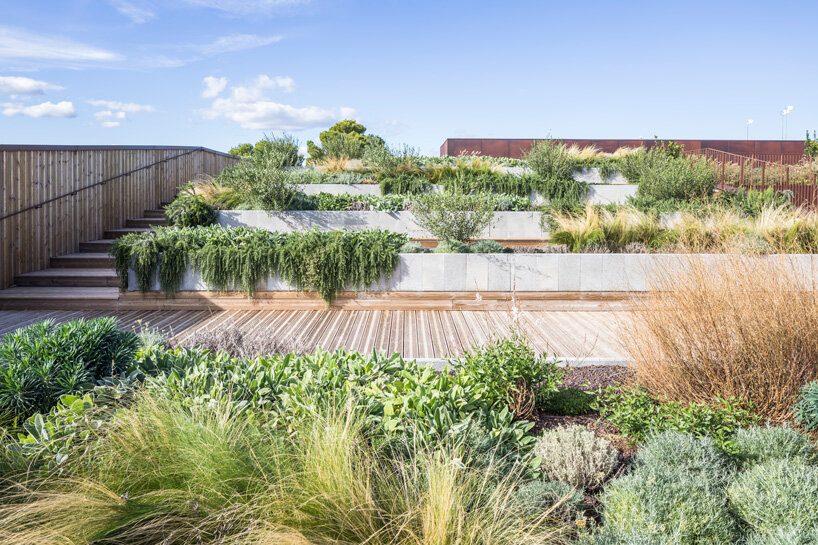 the new building is topped by a series of open-air theaters and green terraces