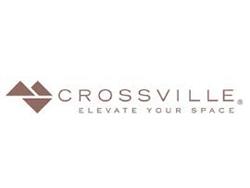 Crossville, TN, August 11, 2022 – Crossville Inc. was recently recognized as an Eco-Leader by Green Builder Media.
This recognition reinforces the brand's reputation as an environmental leader not only in the tile industry, but also as a national manufacturer.
Crossville has been recognized as one of eight national companies. The publication based its selections on the Platform's DISRUPT guidelines for accelerating the circular economy, which include:
* Design for the future
* Integrate digital technology
* Support and preserve what already exists
* Rethinking the business model
* Use waste as a resource
* Prioritize regenerative resources
* Team up to create common value
Environmental impact continues to be a significant issue in Crossville. When the company started 30 years ago as a tile manufacturer, the focus was on sustainability efforts because we wanted to do the right thing for the environment.
Related Topics:Crossville