The highly anticipated 3rd Street Market Hall, 275 W. Wisconsin Ave., will open to the public Friday, Jan. 14 at 11 am.
The new 40,000-square-foot food hall – which revitalizes a historic downtown Milwaukee location – is fast becoming a food hub for the Westown neighborhood, offering a variety of dining options for downtown employees. town, residents of fully rented Plankinton Clover Apartments, the Participating Convention Center, and virtually anyone visiting the area for a concert, theatrical performance, sports game or other activity. The location is also easily accessible from Milwaukee's extensive gateway system, which provides easy all-weather travel for up to 4,000 people per day.
Although the food hall does not open to full capacity, inaugural guests will be able to browse food and drink from five vending stations, have a drink at the bar, and enjoy games such as snookball, shuffleboard, giant Jenga, bags and video games. You can also purchase Milwaukee gear from Brew City Brand, which operates a retail stall in the Market Hall.
You can also purchase tickets online, which entitle you to one-hour admission to Photoverse, the Market Hall selfie museum, created in collaboration with the Milwaukee Institute of Art and Design (MIAD). Inside you'll find 27 creative installations, plus props that can be used to perfect your selfies.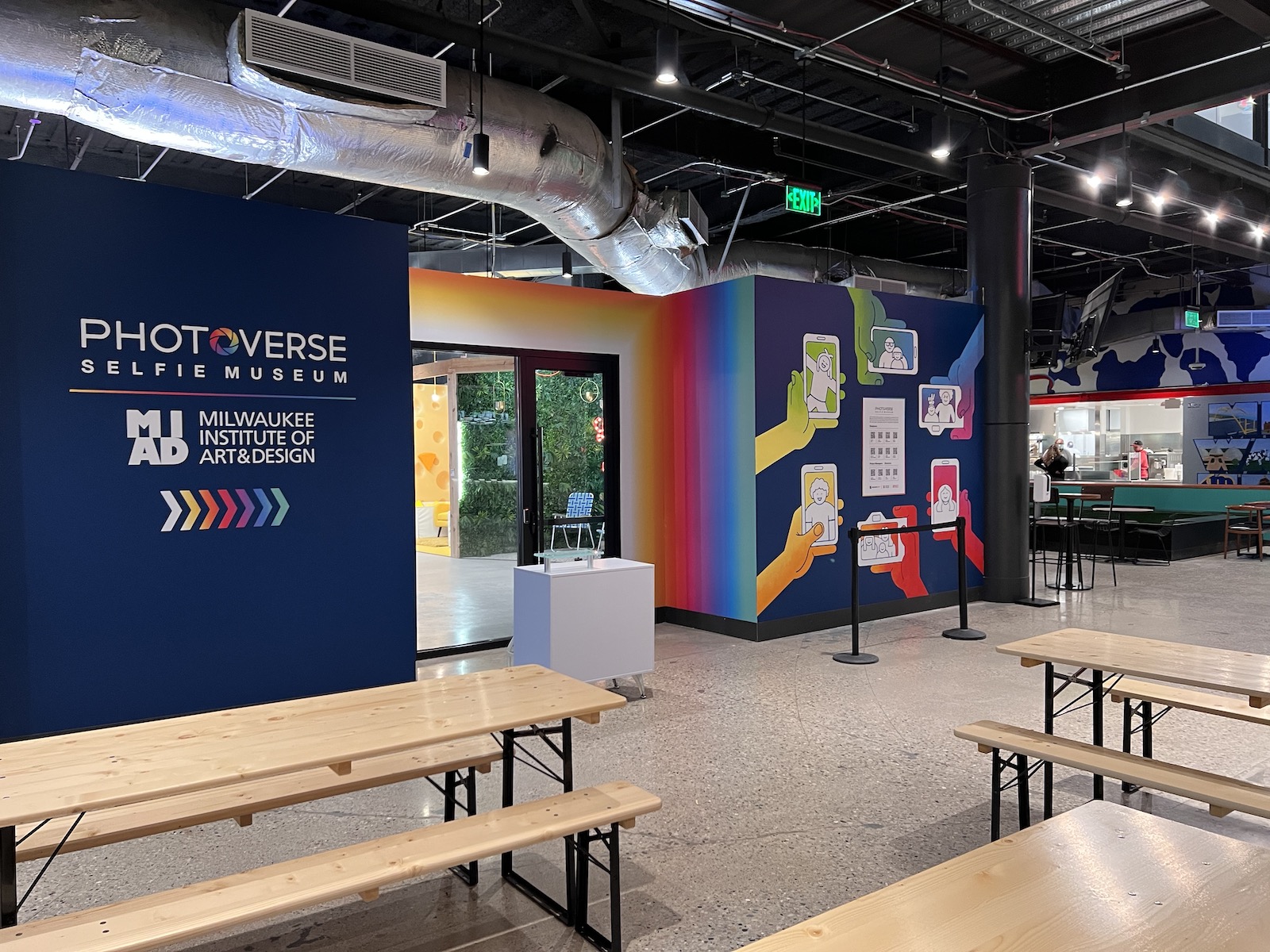 Of course, it's a dining room, so the big feature is the food. And that's where we have all the details you need to plan your first delicious visit.
Here's a look at the top food vendors and their offerings! (Please note: the menus for the first weekend may be slightly shortened.)
As the main dining room tenant, Dairyland Old Fashioned Hamburgers & Frozen Custard occupies one of the dining room's largest retail spaces, with a 3,200 square foot commercial kitchen space, which is shared by Mid-Way Bakery and a rotating list of hawker stall vendors. Their vendor booth also features murals by local artist Fred Kames.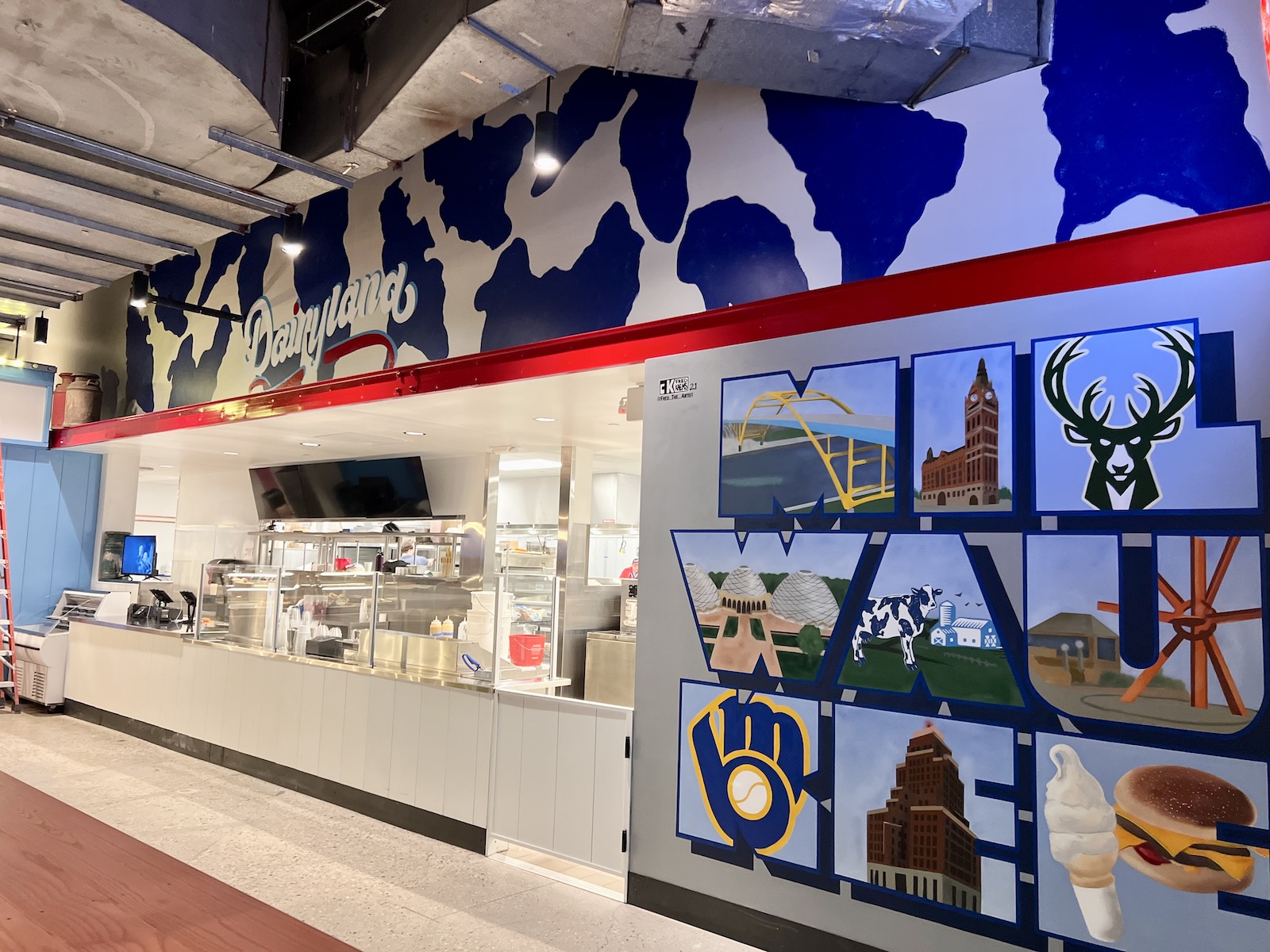 The concept, which focuses on well-executed staples from Cream City and Wisconsin, will feature a hamburger menu made with homemade ground beef ($ 7.95 to $ 10.95); grilled and fried chicken sandwiches ($ 8.95 – $ 12.95); and sides, including fries, super crispy onion rings and breaded cheese curds. (The sides are $ 3.95 to $ 10.95.)
There will also be Dairyland Fish Fry on Fridays with Central Waters Honey Blonde Breaded Cod, Buttermilk Coleslaw and Rye Bread.
But – and this is the big one – Dairyland will also present, for the first time, a flagship specialty: frozen custard made on site.
Unlike most local custard stalls, Dairyland is upping the stakes on this classic Wisconsin treat. Rather than buying the usual commercial base for their custard, they will create their own custard bases from scratch, allowing them to match the base custard flavor to any flavoring or add-on perfectly.
Full control over their scratch-off custard base also allows them to create as stable a base as possible, meaning pints can be sold and stored without loss of texture or crystallization typical of store-bought custard.
The custard options for the opening will likely include selected scoops, sundaes, shakes, and malts, although the selection grows over time.
This brand new bakery operation, led by pastry chef Katie Fogle, specializes in desserts that use classic French techniques to replicate the beloved flavors of centuries-old desserts in modern and innovative formats.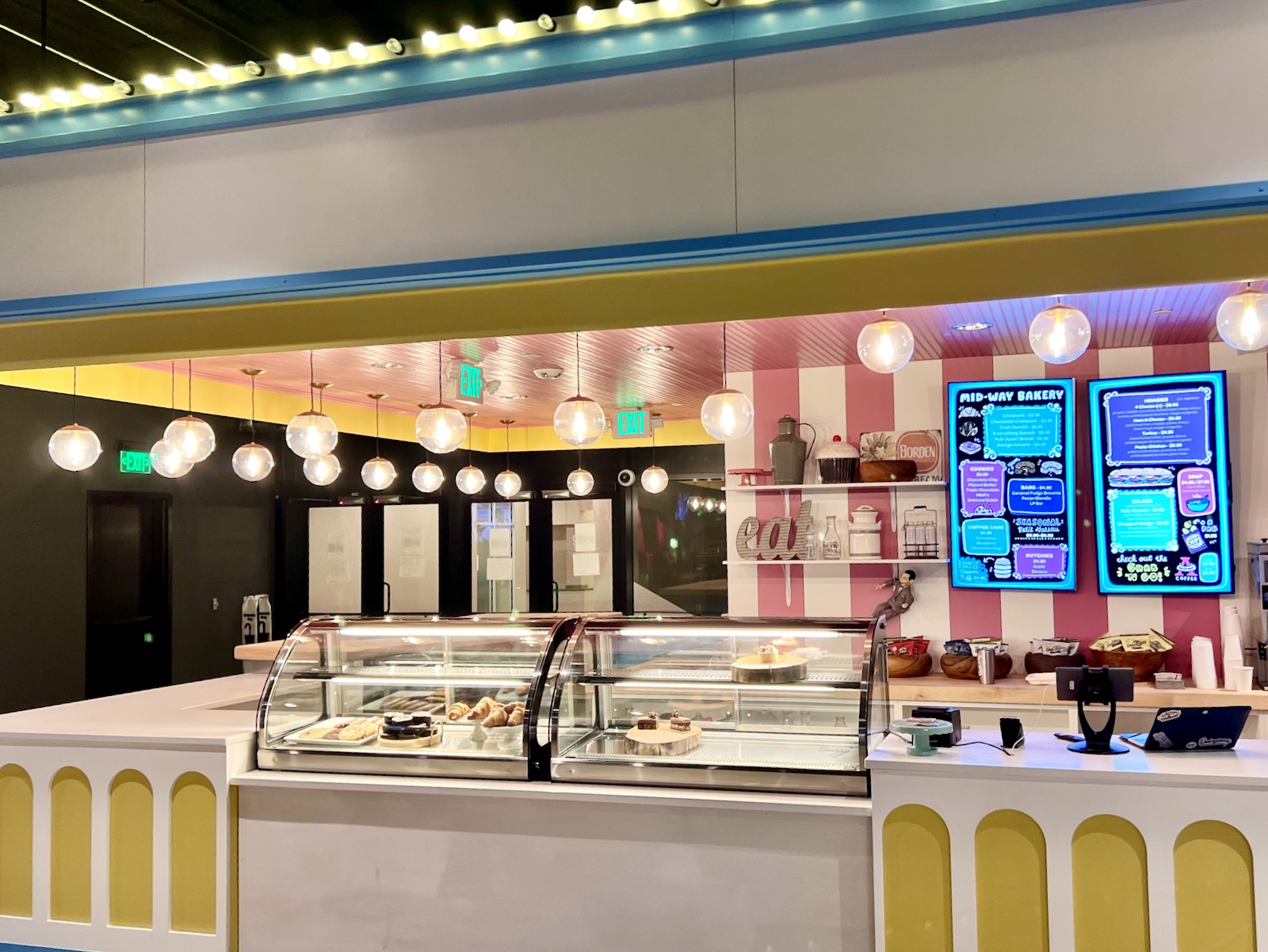 Don't be fooled by the whimsical and vibrant theme inspired by the county fairs of the 1990s. They're fun, but they're no joke. In fact, you'll find some of the best baked goods in town right here, inside the dining room.
On Mid-Way Bakery's early days menu was a list of items including croissants (regular or chocolate, $ 3.95), fruit or "all" Danish ($ 5.95), split bread (5 , $ 95) and kouign amann ($ 4.95).
There will also be cookies (chocolate chips, peanut butter, triple chocolate, M&M and oatmeal raisins, $ 3.95) as well as bars (caramel fudge brownies, pecan blondies and LP bars, $ 4.95); coffee cake (cinnamon, blueberries and chocolate chips, $ 4.95); and Dutchies (apple or banana, $ 4.95).
The bakery will also have savory options, including soup ($ 4.95 / $ 7.95), salads (Kale, Caesar! And a chopped wedge, $ 9.95), and hoagies including rolls of hoagie with Home-cooked Mid-Way seeds filled with items like turkey (Gruyere, lettuce, pickled peppers and onions, dressing), pesto chicken (grilled chicken breast, provolone, tomato, pickled peppers and onions, pesto mayo) and ham and cheese (Black Forest ham, cheddar, pickles, lettuce, herb mayo, vinaigrette). Hoagies cost $ 9.95 each.
Get ready for delicious homemade pasta dishes and delicious desserts from Strega, a concept owned by a woman who will be making her market hall debut. Behind the concept are industry veterans Katie Gabert, former chef at Goodkind, and Sam Sandrin, former manager of Greige Patisserie, both of whom will bring their culinary skills to the concept.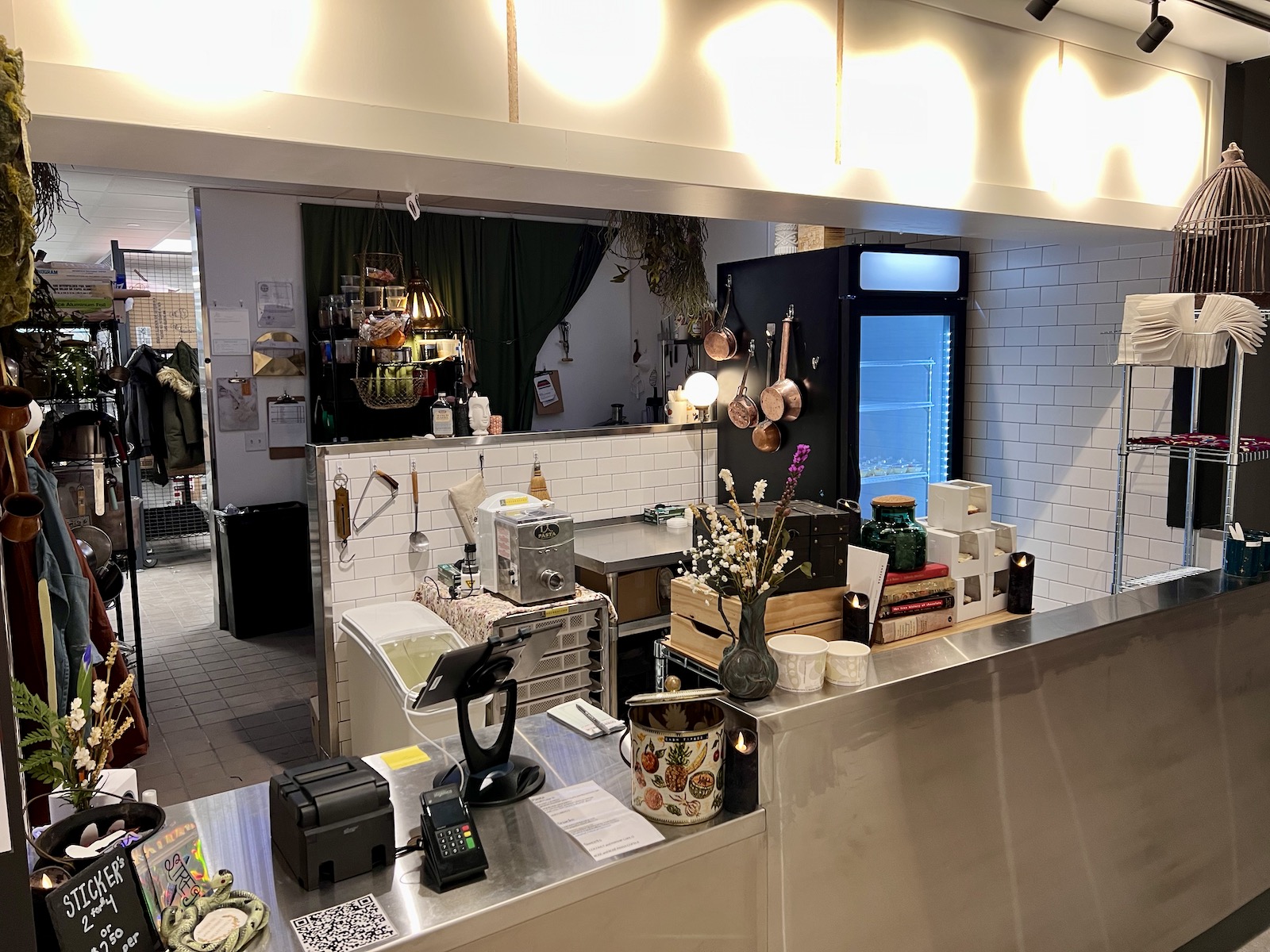 At 3rd Street, Strega will launch an inaugural menu featuring pastas such as EZ Mac (gemelli pasta with gjetost cheddar sauce, parsley, lemon salt) and squid ink spaghetti with tomato butter, popcorn shrimp, crisps. of Strega chili, fish sauce and balsamic glaze. (Pasta costs $ 9 for a small serving and $ 16 for a large.)
Snacks will include a chicken liver mousse with hot paprika and fried olives ($ 10) and an ambrosia salad (maraschino cherry whisk, tangerines, licorice marshmallow, brown butter coconut and crème d ' Oaxaca, $ 6).
Meanwhile, the candy will include Coconut Parsnip Cake ($ 12) and Rose Wine and Rose Panna Cotta ($ 8).
You may already be familiar with the offerings of Hot Dish Pantry, which debuted in January 2021 as a convenient pick-up and delivery operation featuring snacks, pierogi and hot dishes perfect for storing your freezer and guard. -to eat.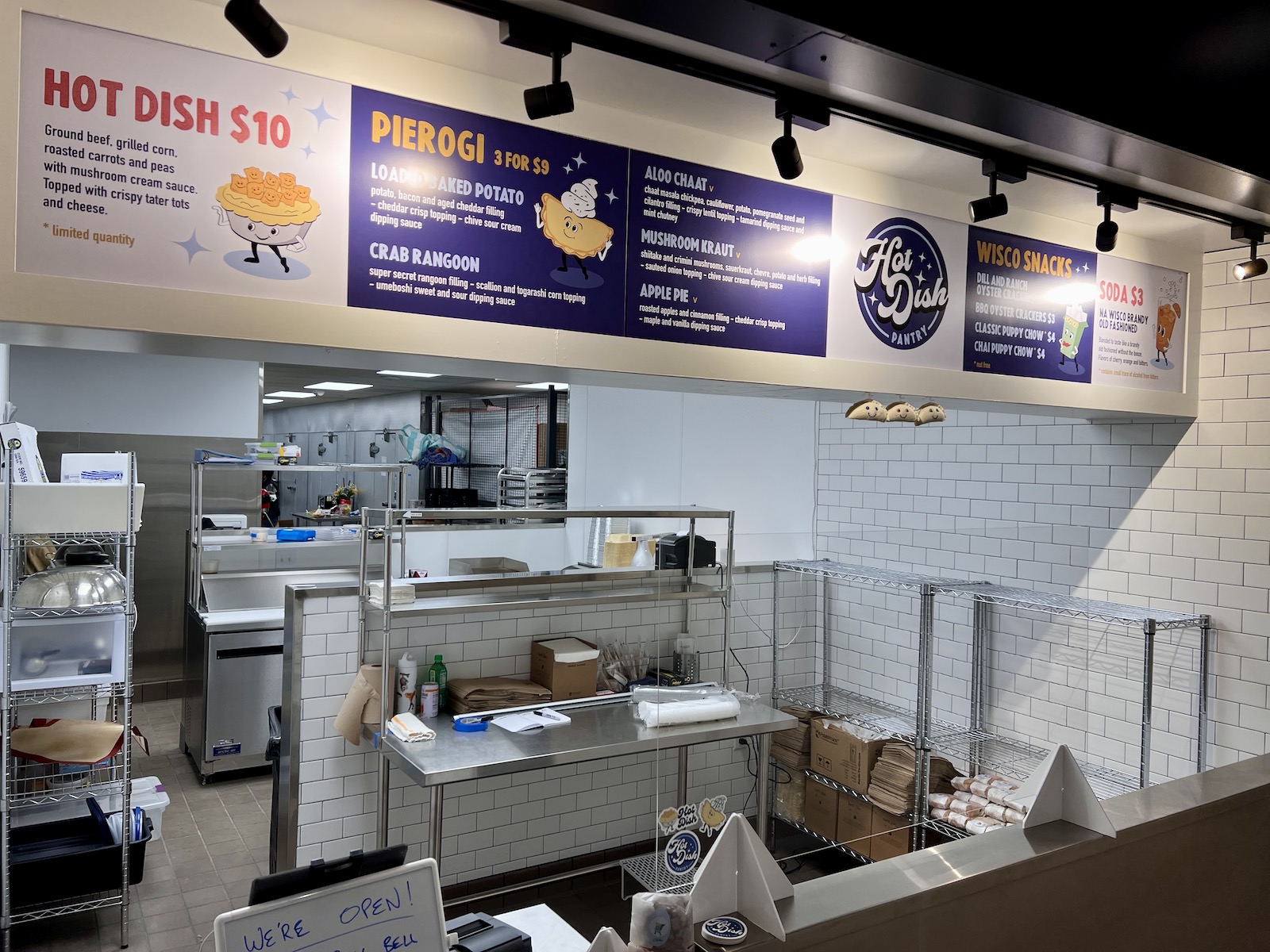 Managed by Chef Nathan Heck and Laura Maigatter, Hot Dish Pantry will feature a range of ready-to-eat pierogi (including flavors such as loaded baked potato, crab rangoon, aloo chaat, mushroom kraut, and apple pie) to three for $ 9.
The hot dish of the day includes ground beef, grilled corn, roasted carrots and peas with mushroom cream and a garnish of crispy tater tots ($ 10).
Snacks will include seasoned oyster crackers (dill and ranch or barbecue) for $ 3 and puppy food (classic or chai) for $ 4.
Homemade alcohol-free Wisco Brandy Old Fashioned soda will also be available for $ 3.
Amano Pan is also a brand new panaderia and pizzeria operated by baker Edgar Cuarezma and his wife Aemi Kato-Cuarezma.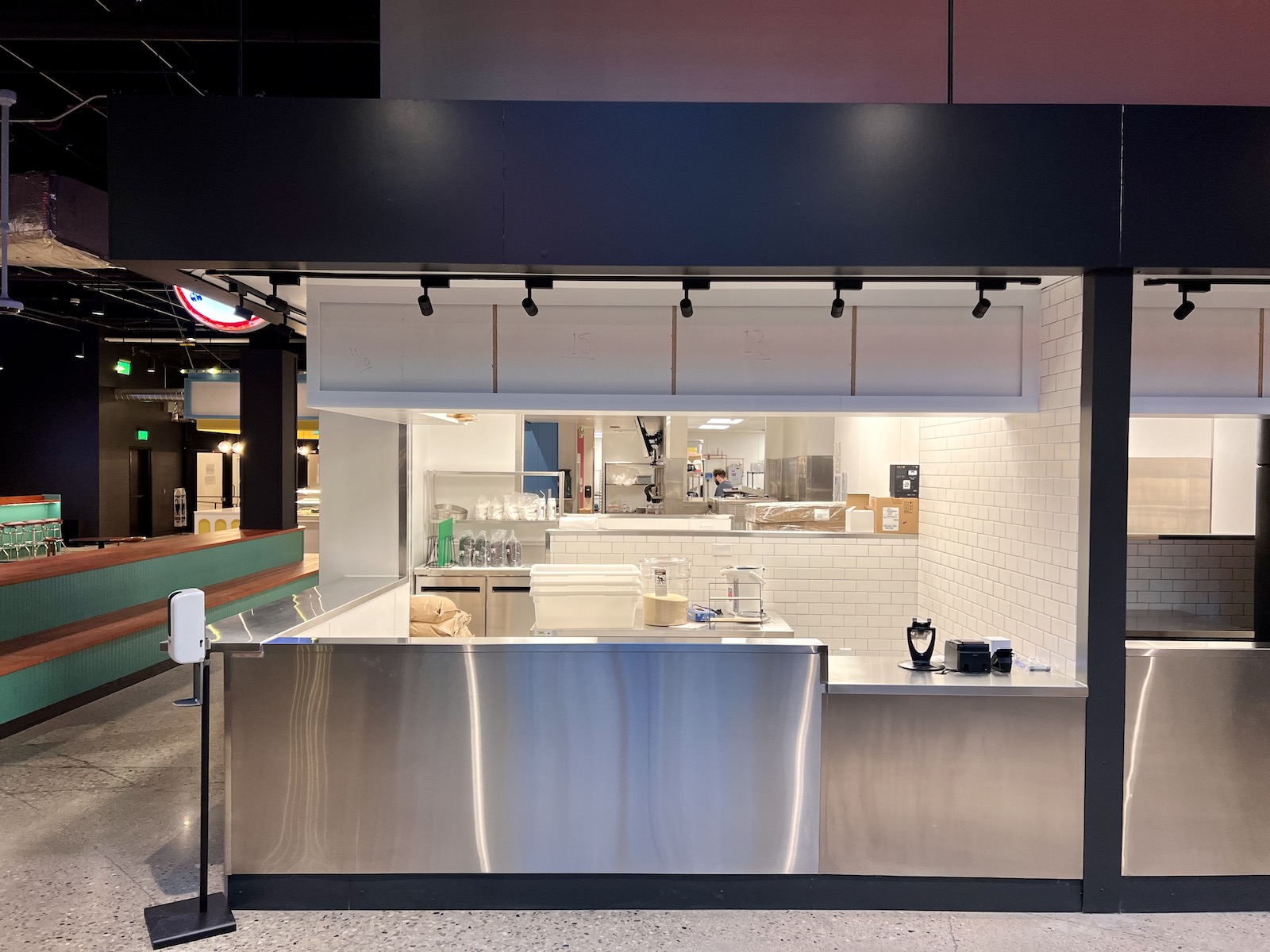 Their inaugural menu will feature expertly baked natural sourdough breads, including their homemade bread, baguettes, rye, sesame, raisins and a loaf ($ 5 to $ 12), as well as vegetable-based pizzas on a crust. leaven. (Slices for $ 2.50 to $ 3; whole pies for $ 18 to $ 22.)
Additional items will include cookies (buckwheat chocolate chips, rye and buckwheat shortbread) for $ 2- $ 3 each and rosquilla, a cracker made with masa and cheese. ($ 0.50 each or a dozen for $ 5.) Harmless coffee, Rishi tea, and dairy-free horchata amazake will also be available.
In addition to the range of vendors that will debut on January 14, 3rd Street Market Hall will also host an impressive roster of additional vendors, many of which could open by late February or early March (and the full list is expected). At the beginning of April).
These vendors include MaKE Waves (smoothies, juices, acai bowls) and The Greenhouse (sandwiches, soups and salads), as well as Strange Town Bottle Shop (natural wines, vegan takeout), Kawa 3rd Street (ramen, sushi), Dawg City (hot dogs, sausages), Anytime Arepas (Venezuelan arepas, desserts), Supernova Coffee & Donuts (donuts, coffee), Middle East Side (Middle Eastern sandwiches), Paper Plane Pizza (pizza) and Sweet Treats.
TopGolf Swing Suites will also be at the indoor market in the coming weeks, offering golf enthusiasts the opportunity to perfect their swing.
This weekend, 3e Rue des Halles will open Friday and Saturday from 11 a.m. to 9 p.m. and Sunday from 11 a.m. to 7 p.m.
From January 17 to February 13, the Hall will be open Tuesday to Thursday from 11 a.m. to 8 p.m. (9 p.m. for the bar and entertainment), Friday and Saturday from 11 a.m. to 10 p.m. and Sunday from 11 a.m. to 7 p.m. afternoon
Starting Monday, February 14, 3rd Street Market Hall will be open seven days a week, 11 a.m. to 8 p.m. on Monday.