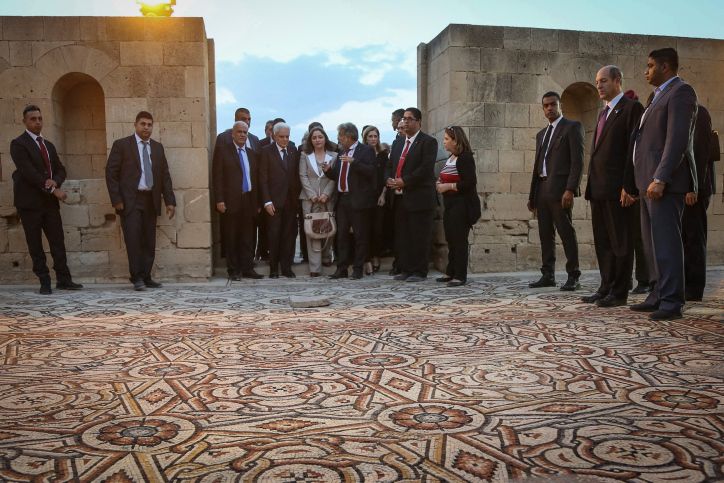 After several years of renovations, one of the largest floor mosaics in the world, located in the West Bank city of Jericho, is being unveiled.
Located in Hisham Palace, which was built as a winter residence for the caliphs, the tiled floor spans approximately 8,901 square feet.
The room was built during the Umayyad dynasty and the palace dates back to the 8th century.
"The mosaic… consists of 38 carpets with different patterns," said Iyad Doden, an official at the archaeological site, adding that the patterns included floral and ornamental designs.
"In Palestine we have 28 different types of stones," he said.
The most important feature of the mosaic can be seen in the Caliph's Court, where a representation of a large tree spans the floor.
"It's the tree of life," Doden described, calling attention to the deer photographed under the plant, one of which is eaten by a lion.
"This image represents life at that time," he said.
The restoration was financed by several contributions, with the help of a Japanese company.
"Japan is one of the sister countries supporting the infrastructure in Palestine and worked on this project, which cost nearly $ 12 million," Doden said.